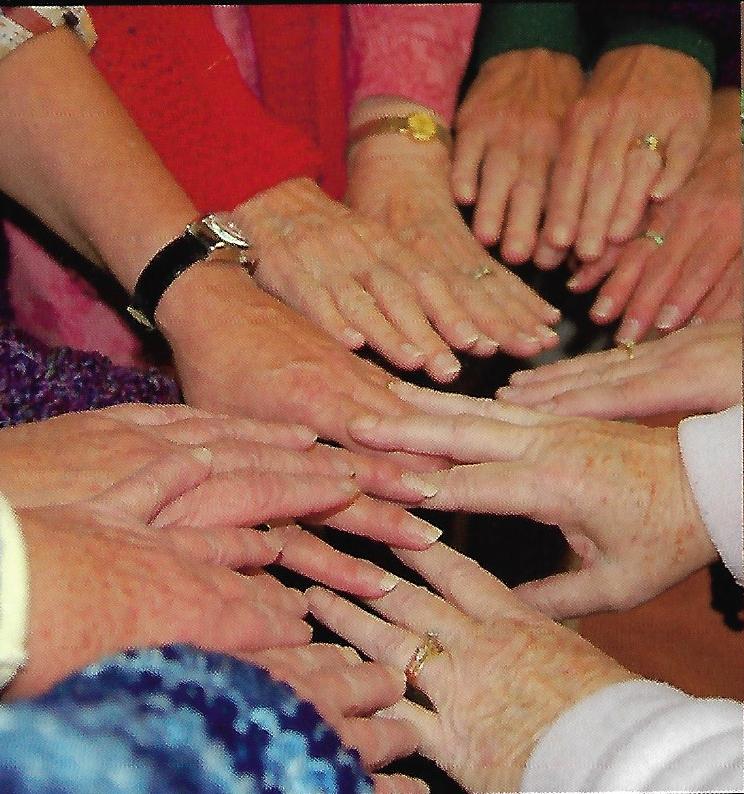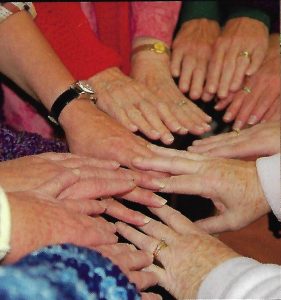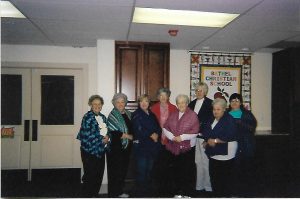 Compassion and love of knitting/crocheting have been combined into a prayerful ministry which touches those in need of comfort, healing, love and can also celebrate joyful events such as baptisms.  These shawls are created with prayers crafted into every one of them.  At times it is known who will receive one of these shawls and it can be created with prayers specifically for that person.  At other times the recipient is unknown and general prayers of comfort are crafted into them.
Bethel started the Prayer Shawl Ministry in October 2007 with five ladies undertaking this ministry. Since then twenty to twenty-five ladies have knitted or crocheted, prayed over, and given away more than 300 shawls, afghans, baby blankets for baptisms, scarves, lap robes, and  numerous pocket prayer shawls, which have gone to sixteen states and five countries. When several shawls are finished, they are laid at the altar for a final blessing by the congregation and the pastor.  They are then distributed to the recipients with prayers that God's comfort will surround them with love, peace and hope and our prayers to be with them always.
This ministry is open to all ages and ability levels.  Our expert knitters and crocheters are eager to pass on their skills to anyone who would like to learn to knit or crochet.  This group meets every third Saturday of the month at 9 AM.  All are welcome to join us.  For questions about this group, please email bethelwomen@bethelaurora.org  or call the office at 303-364-2245 today!